Whether you want to recreate your period house's original feel or add some character, there are a few key ways to bring back the Victorian interior style to your home.
There were certain style features that prevailed in most Victorian homes, whether it was a humble cottage or grand country house.
Here are 7 tips to get the look!
1. Victorian interior style: hearth of the home
Most rooms in the Victorian home had a fireplace, unlike modern houses today.
Fireplaces were essential as central heating was only available from the late Victorian period and was beyond the reach of most UK folk.
They were the focal point of the room with a mirror or large picture above and ornaments on the mantlepiece.
The Victorians believed in ventilation to avoid bugs and disease, which was the main purpose of the bedroom fireplace. They were only lit if you were ill or giving birth!
See my post on reinstating a Victorian fireplace for more information.
Even kitchens and sometimes sculleries had a hearth in the form of a cooking range – my blog on Victorian ranges explains the different types and how these worked.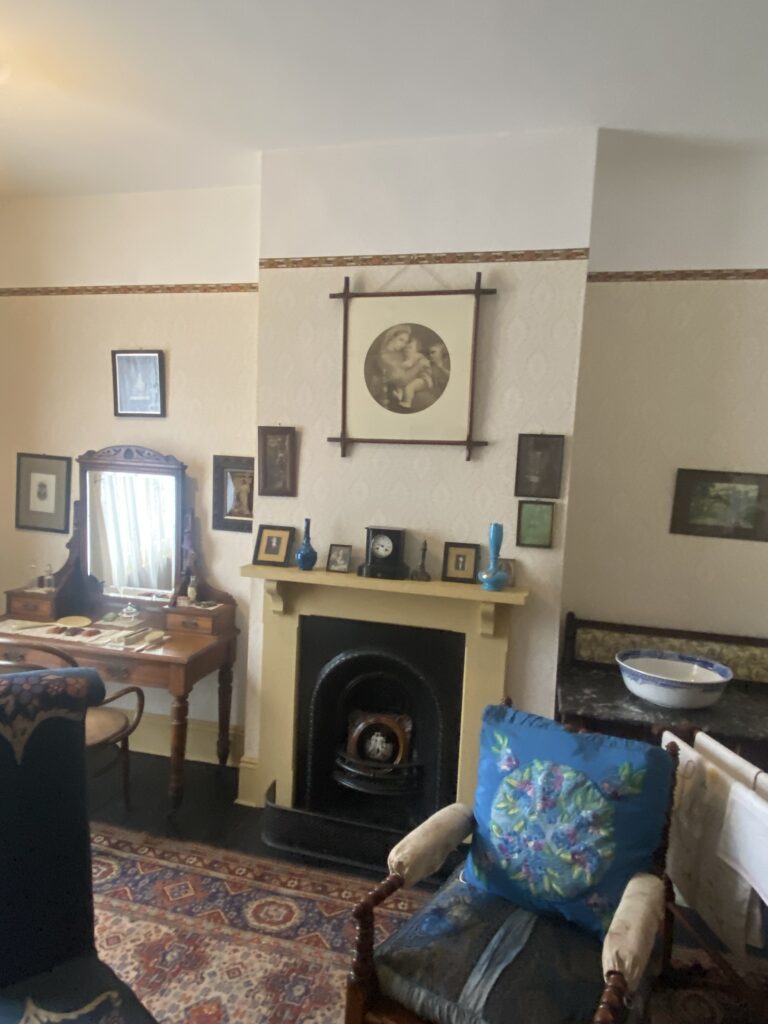 2. Victorian interior style: wallpaper
Wallpaper was all the rage in the 19th century and allowed home owners to add another layer of fashionable pattern in addition to the plethora of pictures, ornaments and rugs on display.
The Victorians papered most rooms, with the exception of services areas and the smallest bedrooms reserved for servants.
Each room had its own wallpaper design type. Decorators used bold floral patterns in feminine parlours and drawing room, whilst using more masculine darker damask designs in dining rooms.
In contrast, bedroom wallpapers tended to be cheaper and lighter in tone featuring dainty bouquets.
The hygiene-obsessed Victorian often pasted fresh paper over the old as a way of cleaning the room up. Many poorer people used flour and water paste to hang paper, which attracted mould over time.
See my blog on dating wallpapers.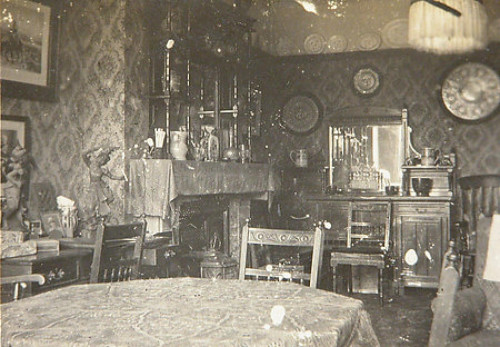 3. Victorian style: paint effects
The Victorians would be appalled by the stripped pine or plain slate mantlepieces commonplace in period homes today.
Woodwork in the 'best' rooms such as parlours and hallways were often 'grained' to look like expensive woods such as oak or mahoghony.
Your average tradesman could have created these paint effects and even the poorest cottage owners would 'grain' their kitchen to make it more durable.
The broken surface created by combs and brushes hid the inevitable knocks and the varnished finish made it more damage resistant.
Likewise, fireplace manufacturers often sold their slate and iron wares with a woodgrained or marbled finish to give them a more desirable appearance.
See my blog on paint effects to read more about period paint effects and visit Old House Online for a step-by-step guide to woodgraining.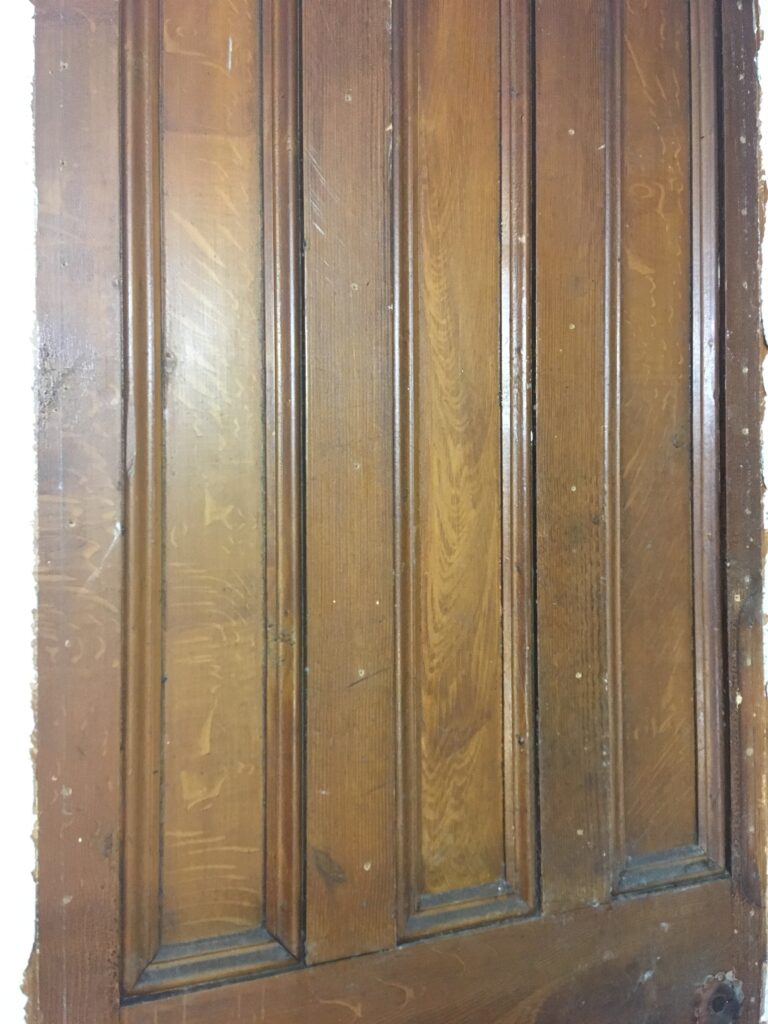 4. Victorian style: more is more
Minimalism is a modern concept and the Victorians loved to use their interiors to show off their many varied possessions.
'Public' rooms such as the parlour were the showcase of the home. The best pictures adorned the walls, and ornaments and 'knick-knacks' covered every available surface.
However, more private spaces such as bedrooms were more pared down, with only a few ornaments on the mantle and a smattering of cheaper pictures.
See my blog on the hierarchy of Victorian house design.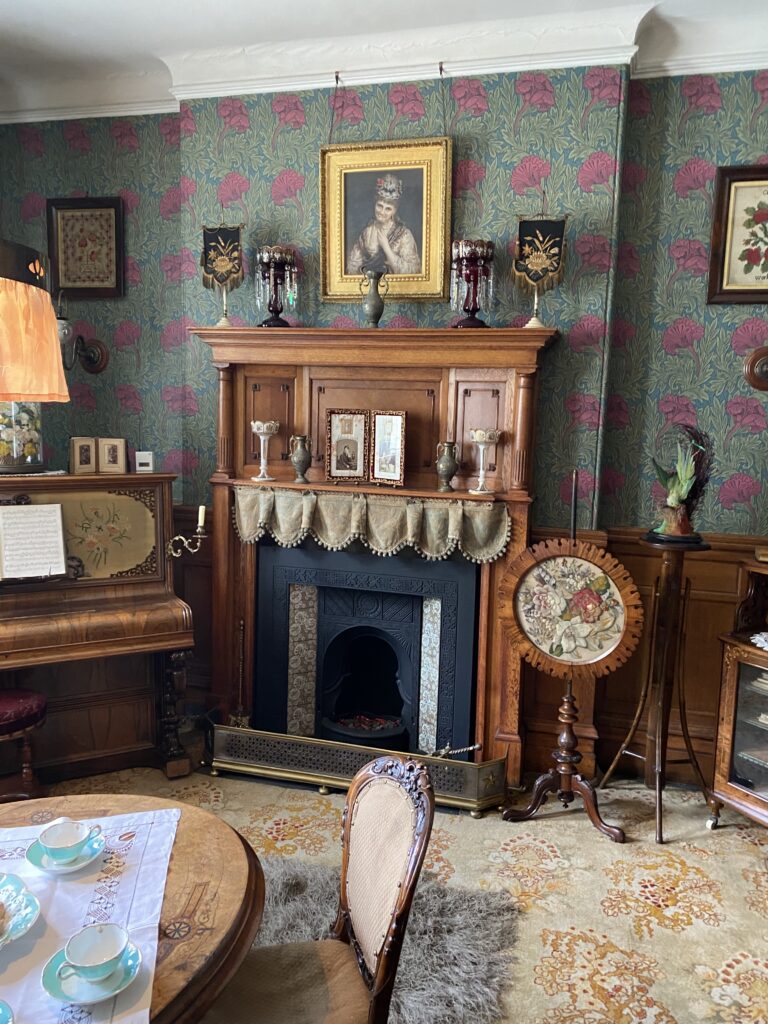 5. Draperies and coverings
As shown by their hemlines, the Victorians liked covering up! They adorned their mantlepieces with pelmets and curtains, and covered furniture with lace, tablecloths and mats.
There were two purposes for this habit – adding another layer of decoration and protecting precious surfaces
Furthermore, mantle pelmets and curtains helped to update or hide an old fashioned or bog standard fireplace.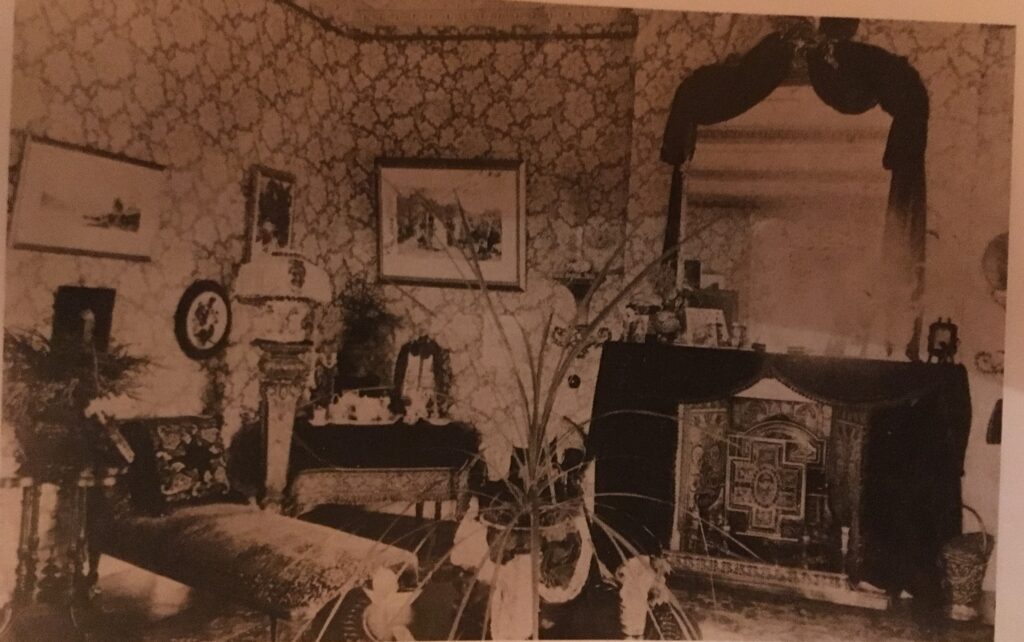 6. Rugs and mats
Most Victorians could not afford fitted carpets and they fell out of fashion by the late 19th century.
Turkish or Persian style rugs covering polished floorboards were considered more hygienic as they could be removed and beaten outside.
After all, vacuum cleaners were in their infancy and were pretty useless!
Similarly, poorer families made their rugs out of rags to give warmth to their tiled or stone floors.
Although linoleum was common in hallways, bedrooms and bathrooms, mats or small rugs were also used to make the flooring feel less clinical. See my blog on linoleum.
7. Lamps and candlesticks
The Victorians relied on a range of light sources in their main rooms as bright electric light only became more available in the 20th century.
House builders often installed wall gas lights above the fireplace where people sat, and oil lamps and candelabras lit tables.
Pianos were also usually fitted with candlestick holders to give extra light for reading music.
Take a look at my blog on antique lighting in the Victorian home for more inspiration.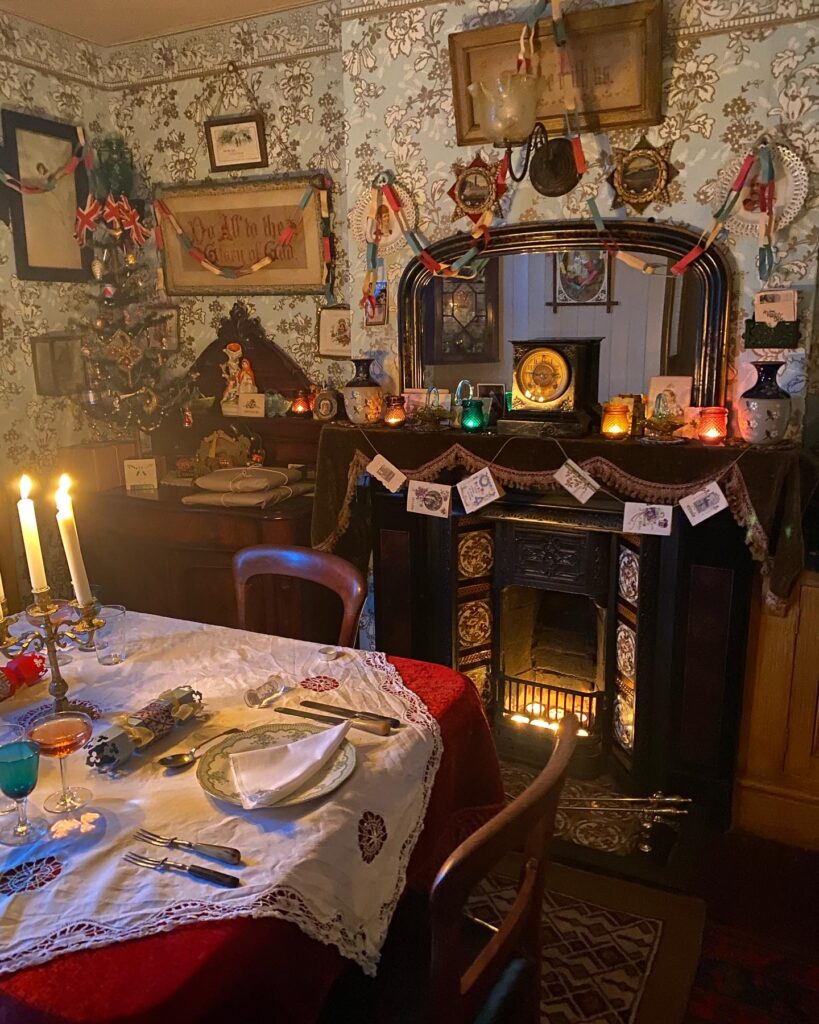 Please follow and like us: