It's all about the design hierarchy in a period house.
So if you've ever been tempted to install the same doors and handles throughout your period house – naughty naughty!
Ultimately, this is a very modern approach and will reduce the character and authenticity of your period home.
A hierarchy of design should be evident in your house whether you live in a humble 19th century farmer's cottage or a Georgian stately home.
So what is design hierarchy I hear you ask?
Basically, it means keeping the best stuff for your most important rooms such as the drawing room and dining room!
In contrast, the 21st century home is far more egalitarian with an airing cupboard often having the same door handle as the living room.
This would have been a shocking waste of money to the Georgians and Victorians.
I'm fascinated by the variety and contrast in period home interiors.
Therefore, if you want to give an authentic 'flow' to your old property you must reserve the best décor and features for your public rooms.
Let me take you on a quick tour of my house to explain further.
Dividing line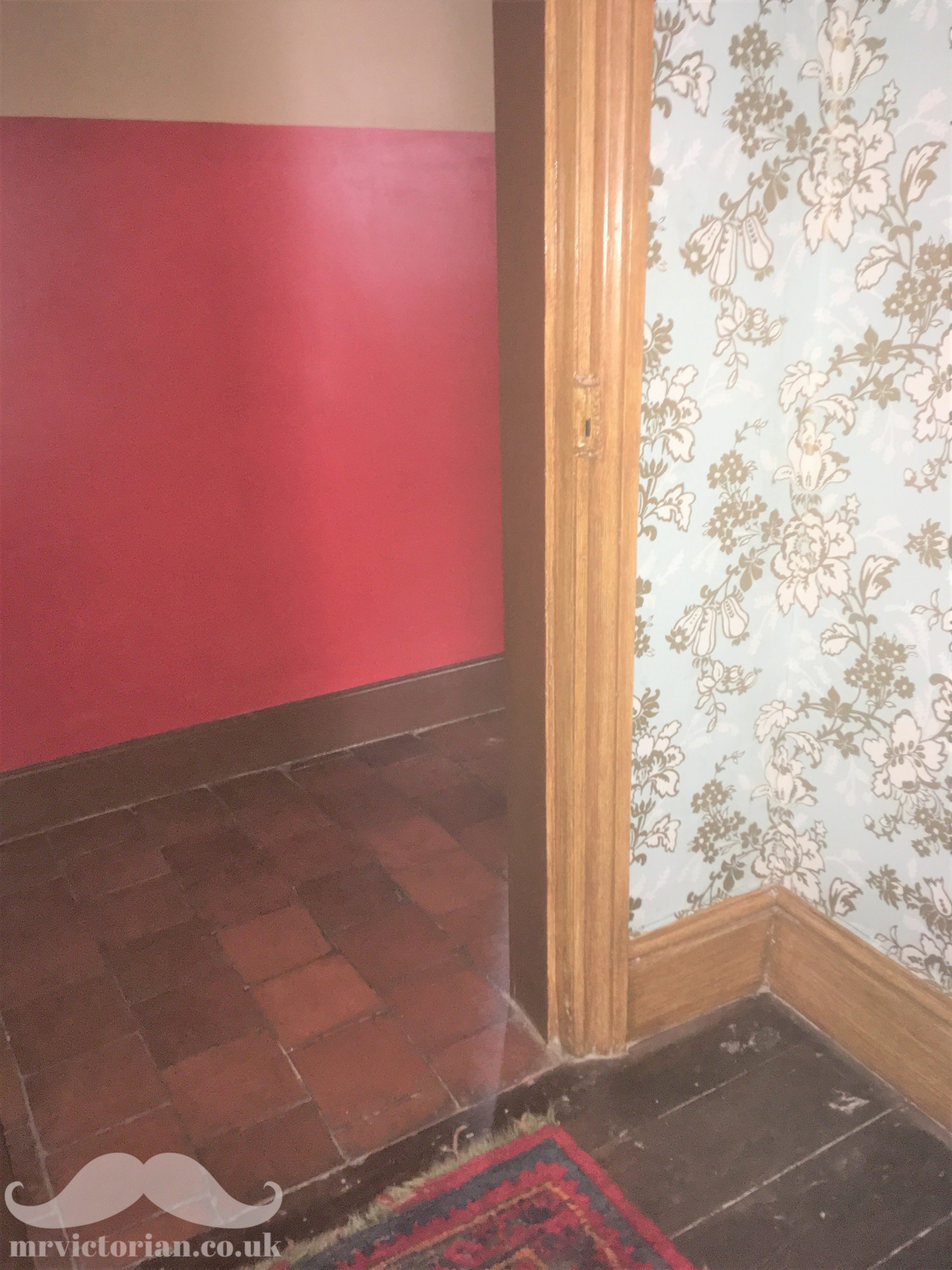 This photo shows the delicious contrast of the oak grained door frame, wallpapered walls and Persian rug of my parlour against the simple brown painted woodwork, painted walls and quarry tiled floor of the inner hallway leading to my scullery.
The original owners would have considered this doorway the dividing line between the 'public' parlour and the 'domestic' rear quarters.
A handle on design hierarchy
When I moved into my home there was a mixture of door handles and I nearly made the mistake of replacing some to give a more consistent feel (whoops!).
Thankfully, I realised the more basic brass latches were on secondary room doors such as the scullery, and wooden door knobs were located on doors for more important rooms.
This looks particularly odd on the landing where the main bedrooms' doors on one side had wooden knobs and the other doors had latches.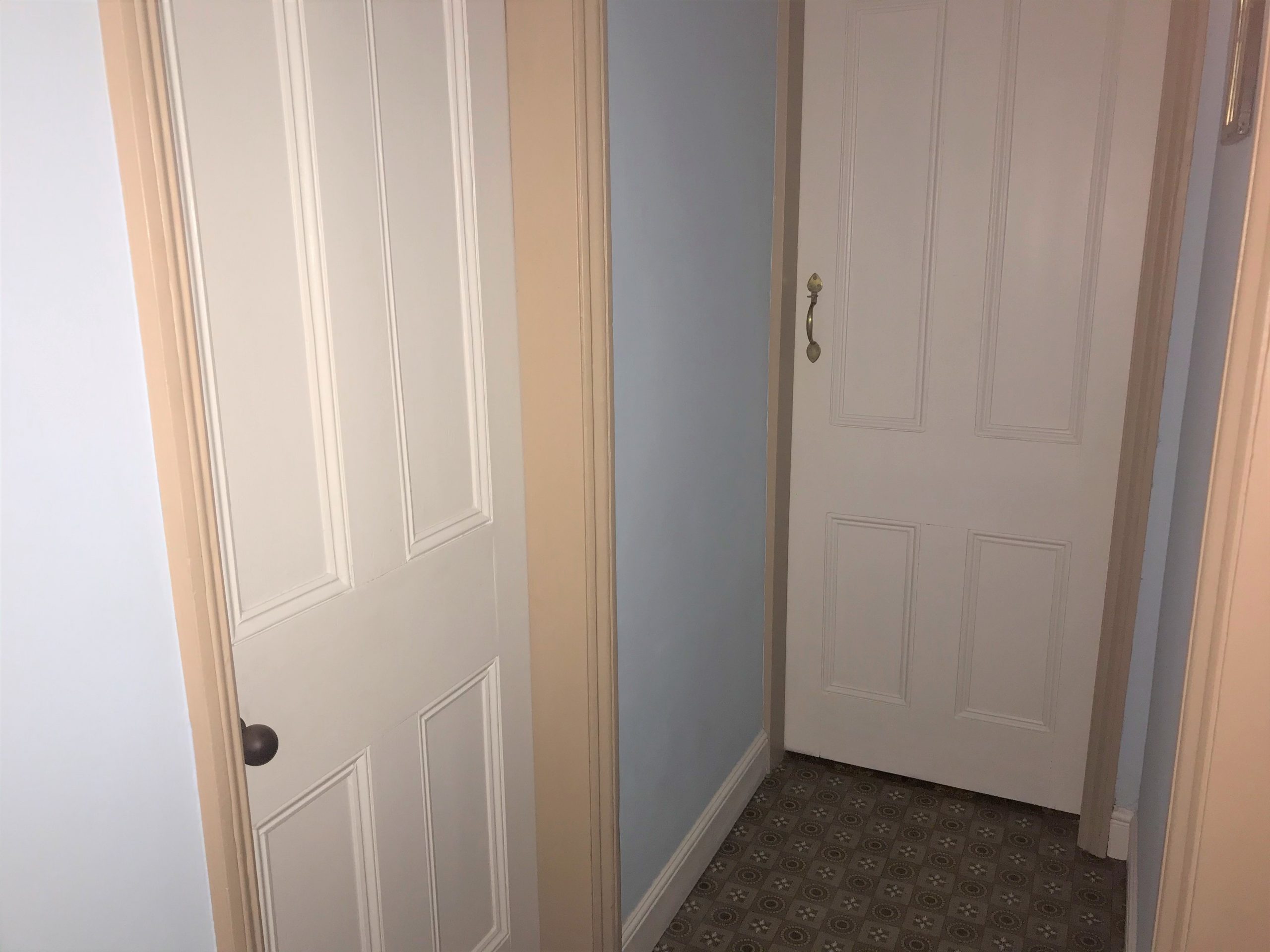 Fitting in
The same inconsistency occurs with the doors themselves in my home. The understairs cupboard door is a simple ledge and brace door, compared to the parlour door which is glazed with pressed glass panels.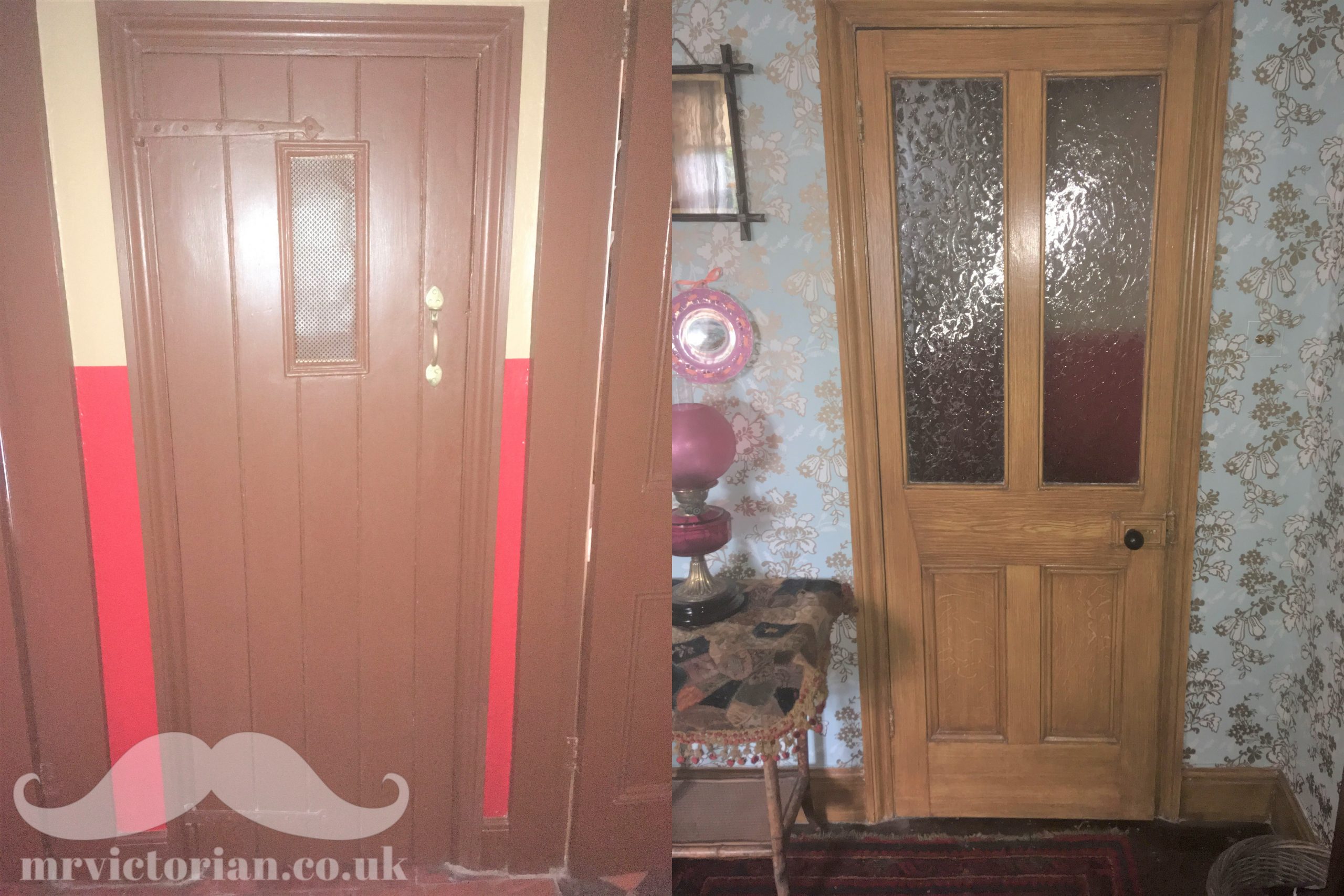 Likewise, fireplaces also adhered to this rigid rule. The Victorians always fitted the best fireplace with a separate surround in their parlour or drawing room, and reserved all-in-one cast iron affairs for smaller bedrooms.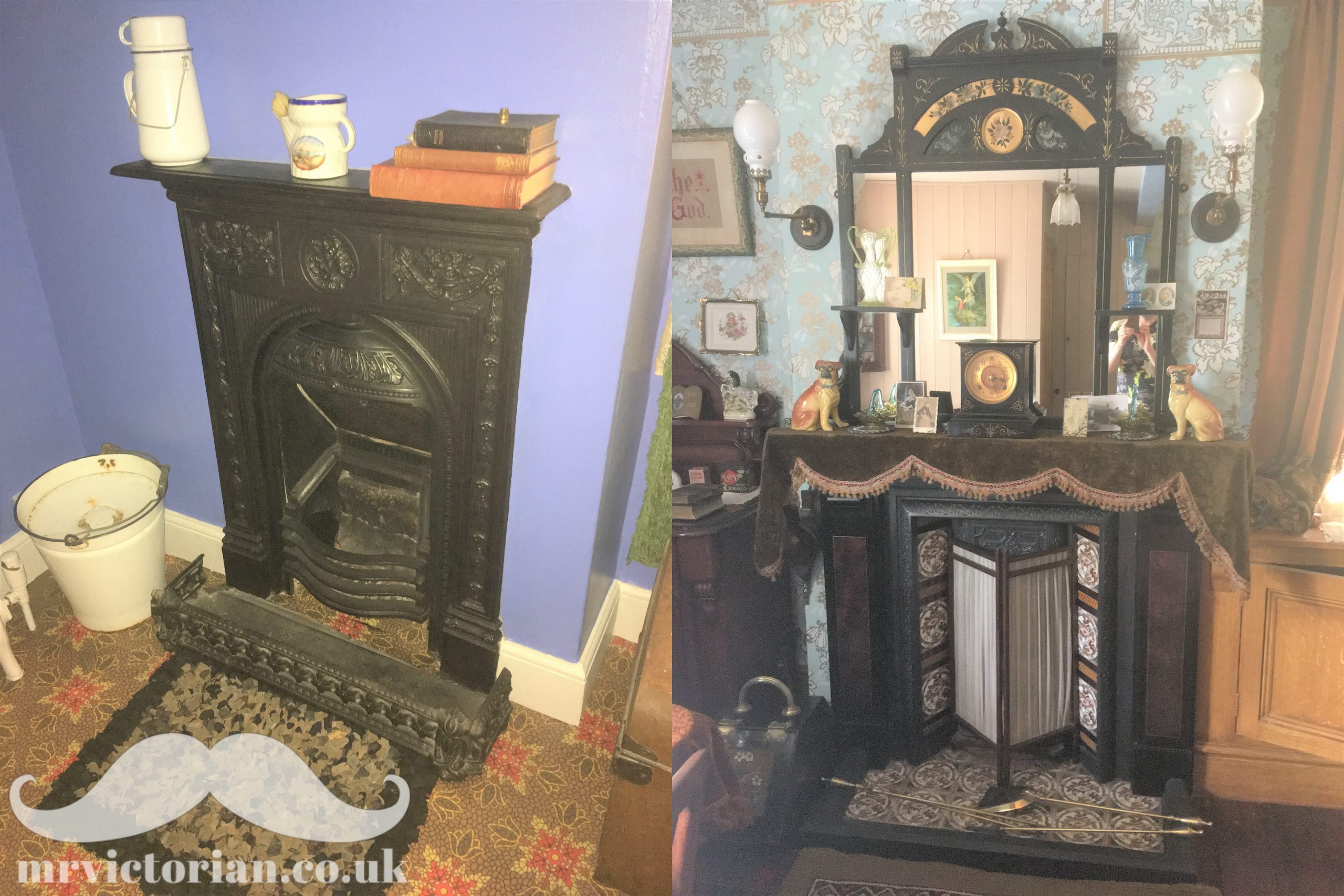 Unusually in a working-class property, my main bedroom had a similar fireplace to the parlour with the same tiles.
However, the largest bedroom often had better fittings as it was designed for the 'master of the house' and may have been also used by visitors.
Décor delight
Hierarchy is also a constant décor theme in my house, from wallpaper to prints on the wall, which I will go into more detail in future posts. Above all, think 'hierarchy' when making decorative decisions if you want a period feel to your home!
This means reserving the best furniture, wallpaper and ornaments for your living and dining rooms. I keep domestic rooms such as the kitchen and small bedrooms as simple and basic as possible. Don't be tempted to flourish these rooms with elaborate ornaments and wallpapers. This would be as inauthentic as laminate flooring and an Artex ceiling.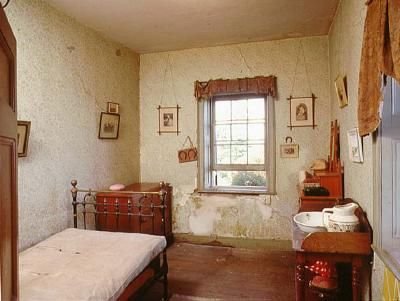 Design hierarchy – get inspired
Nothing beats a National Trust property to see design hierarchy in action.
Also take a visit or explore interiors on their National Trust Image site.
Similarly, take a look at my House Tour section to see how my rooms vary in decor and fittings.
Please follow and like us: