.Mr Victorian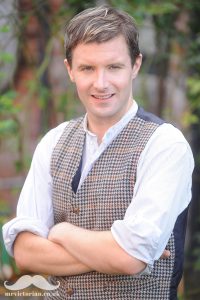 I (Mr Victorian AKA Peter Saunders) moved into my 1856 Nottinghamshire cottage in 2004 aged 24. I've been restoring it to its 1890-1923 glory ever since. A Victorian house restoration like this is never finished but I feel I'm nearly there (famous last words!).
It's very much 'Mission Timewarp' and in recent years the project's benefitted from the copying of wallpapers and paint schemes original to the house as well as restoring its 1920s shop with antique fittings and packaging.
My house has been featured in many TV programmes and news articles and is available to visit or hire out for filming or photography.
I've learnt a great deal and made many mistakes during this restoration journey. Unfortunately, this has meant my long-suffering partner's had to put up with my many whims, decision changes and barmy ideas! My before and after photos speak for themselves!
Having done most of the work myself, I've picked up many restoration skills along the way. I've recently designed my parlour wallpaper based on original fragments – something that would be too costly if I left it to the experts!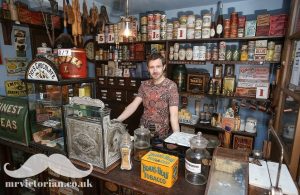 I'm an avid museum and National Trust property visitor and have gained much knowledge on the Victorian and Edwardian periods through extensive research, particularly relating to interior design and social history. I'm also currently visiting CAMRA's 270 most historic UK pubs (hic!)
Why?
People often ask me this! The honest answer is I don't know and I often ask myself this question on a bad day!
I've always been interested in history and my mum dragged me around antique shops and flea markets as a child, though I remember being so bored ("When are we going home?" would be the constant whinge!). My eldest sister was also swept up by the 1980s craze for 'Victoriana' so I suppose it's in the blood.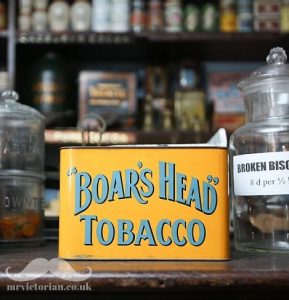 When I moved into my first house I grew to love the quality and character of antique furniture. I never do things by halves and when I take an interest in something it soon becomes an obsession. My current house was missing a few original features when I moved in and as I reinstated fireplaces and tiled floors the mission to transport the whole house back 100 years took hold. The knick-knacks, wallpaper, converted gas lights and rag rugs soon followed. Like everyone, I've had difficult times and stepping back in time after a long day at work is a great form of escapism.
Mr Victorian blog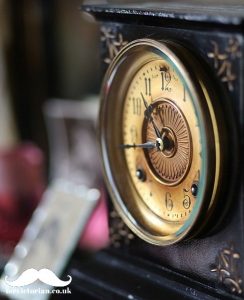 Whilst I know people who want to live in a timewarp like me are a rare breed, I hope Mr Victorian's blog will also be of interest to anyone who:
lives in an old house and wants to bring back a period feel to their home
is looking for restoration tips and inspiration
is interested in finding out about their period home's history or social history.
I think we can learn a lot from the past. As many of my posts will show, there's no such thing as a new idea!
Mr Victorian house history
Cobbler John Clifton built my house in 1856. He originally built a row of five cottages known as 'Vine Cottages' and my house was two of these.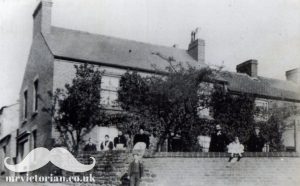 John's daughter Mary Robinson took on the house after his death and lived here with her family till her death in 1916. John virtually rebuilt the two end houses into one house for himself in the late 1880s. He also built a cobbler building in the back yard and a shoe shop within the main house.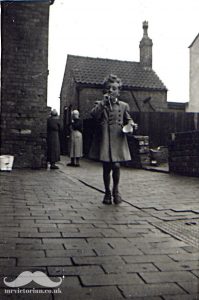 His eldest brother Ernest bought him out in 1923 and rented the house to the Pedleys until Edith Pedley's death in 1974. Her second eldest son John Robinson took on the house after his father's death in 1919. He converted the shoe shop into a grocery business. John was irresponsible and often lost his job as miner through alcohol or violence.
Edith – a formidable lady who was strict with young customers – ran the shop as confectionery business with a sideline of lace items that she made herself. She closed the shop shortly before her death.
The house changed house various times until Mr Victorian purchased the house in 2004.