'If you can't afford, fake it' was certainly the mantra of many Victorian homeowners with their love of wood graining and marbling around their home.
It's a design concept that continues to this day.
Take a look at the vinyl and laminate flooring available today which are facsimiles of real wood or tiles.
This post discusses how homeowners from the late Victorian period to the 1940s loved to 'fake it' in their homes. This includes marbling and wood graining furniture and fittings, and purchasing tile-like linoleum and wallpaper.
Marbling
Marbling – making an object look like it's marble – is evident on my parlour's original slate fireplace.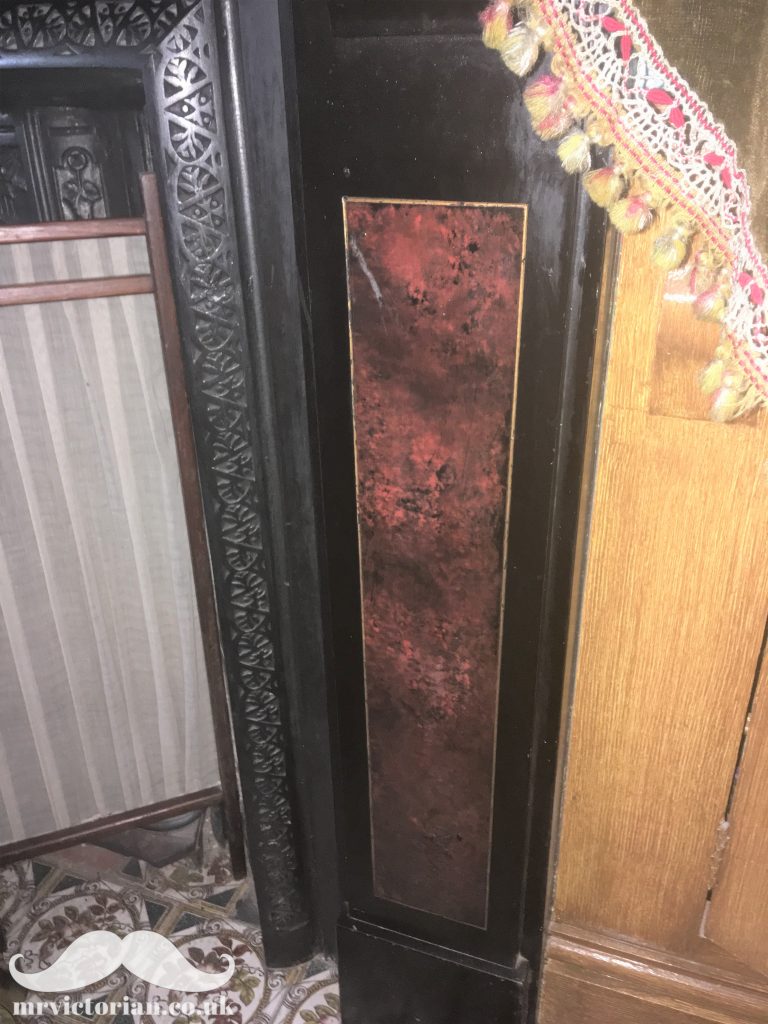 Clearly, the original homeowners wanted a more desirable marble fireplace but made-do with a fake version so widely used in Victorian working-class and middle-class parlours.
Wealthier homeowners with money to spare often painted skirting boards to look like marble, particularly in the hallway.
See my post on Reinstating a Victorian fireplace for more photographs of marbled fireplaces.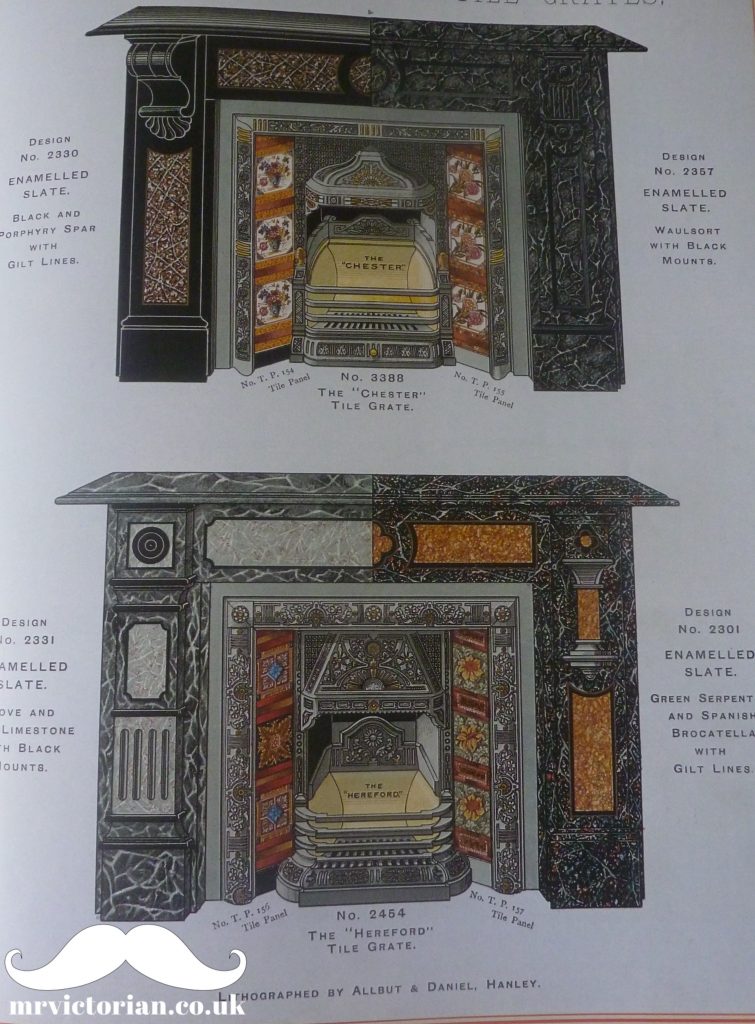 Wood graining joinery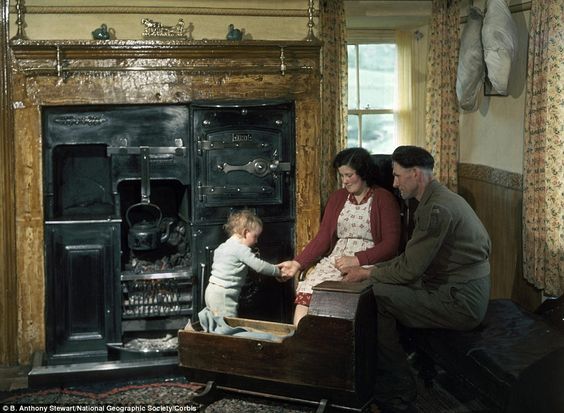 This fakery extended to the woodwork of my parlour.
Paint analysis shows this room was originally 'mid-oak grained' to make the pine joinery look like oak.
Real oak joinery became all the rage in wealthy homes in the second half of the nineteenth century as the gothic and aesthetic design movements took hold.
This desire filtered through to even the most modest Victorian parlour such as mine.
It seems strange now to paint a piece of wood with a paint effect that looks like another type of wood. Nevertheless, wood graining was commonplace until the 1940s in homes that couldn't afford real oak joinery.
Wood graining was also popular in Victorian kitchens as it was more durable with its varnished finish and its non-uniform colour disguised inevitable chips and knocks.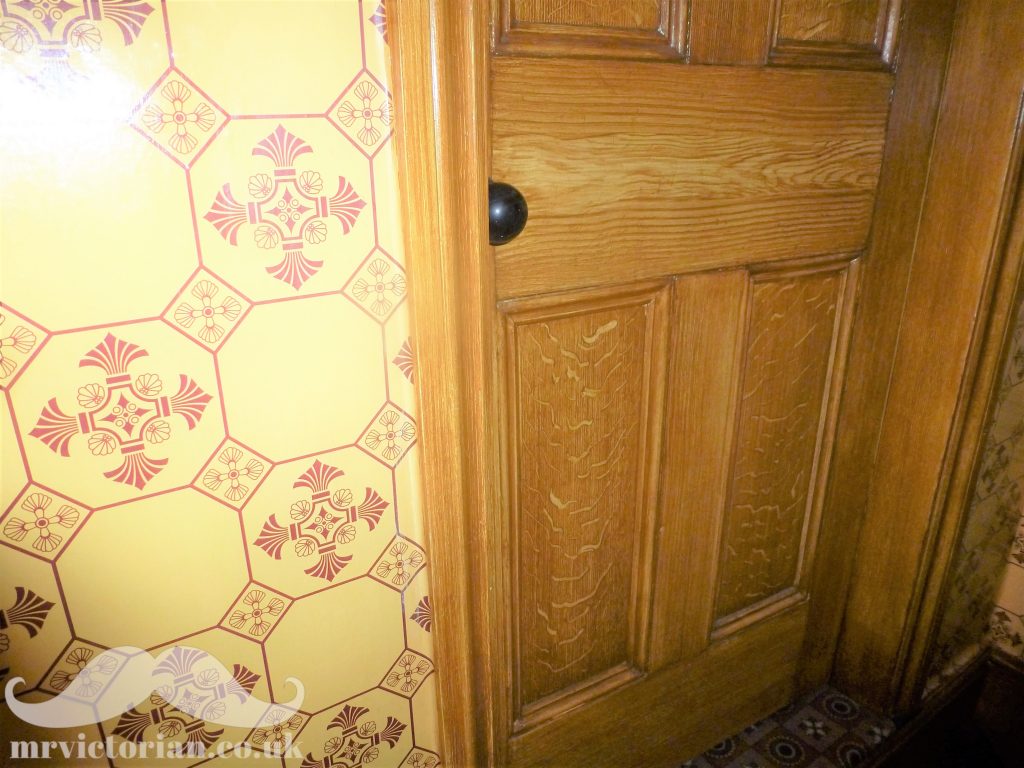 Wood graining furniture
Wood grained pine furniture was widely available to buy in the nineteenth and early twentieth century, particularly for servant's bedrooms.
I'm lucky to own antique pine bedroom furniture with its original grained finish.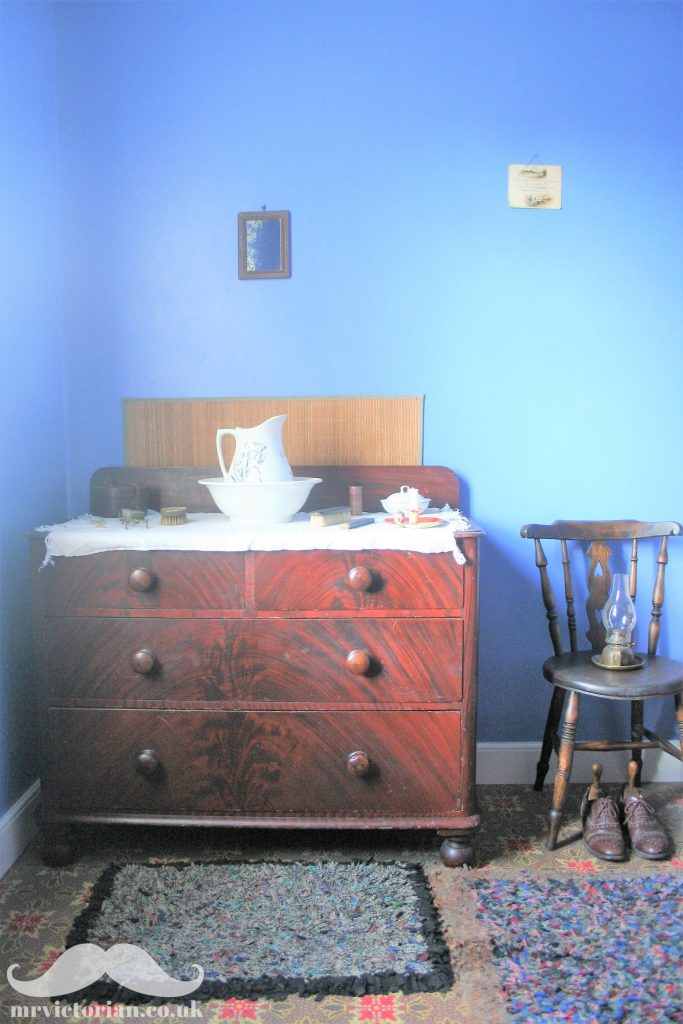 My earliest piece is an 1880s chest of pine drawers painted to look like mahogany.
Furthermore, I own a bedroom suite dating from the 1890s with original painted detail to look like maple and inlaid wood.
Harrod's catalogue of 1895 shows a similar bedroom suite costing around £5 compared to a walnut version priced over £9.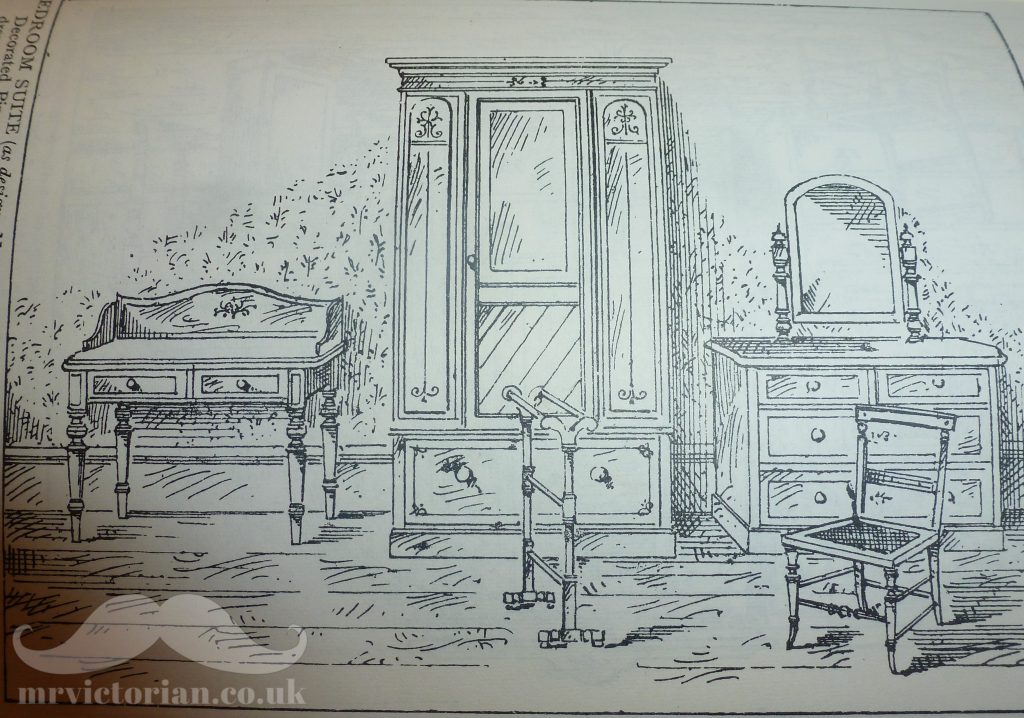 It's amazing to think that it was cheaper to pay a craftsman to carry out this elaborate paintwork rather than use real wood. However, in an age where wages were low this was the case.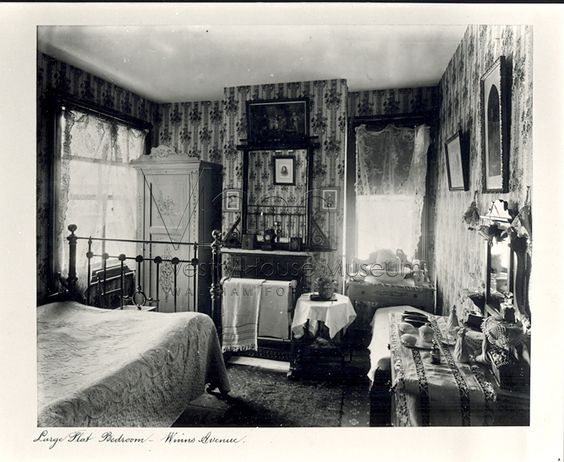 As the Arts and Crafts fashion became more widely fashionable in the 1900s, graining on pine furniture tended to emulate the more sought-after oak.
Linoleum and wallpaper
The fakery in the Victorian home extended to linoleum flooring and wallpaper which was often designed to look like tiles or wood.
I found traces of a fake tiled design wallpaper dating from c.1900 in my kitchen and hallway, so I have replicated this wallpaper in these rooms. See photos here.
I have also worked with Printed Space to print a 1900 linoleum tile design on to vinyl flooring for my landing and bathroom. Unfortunately, printed linoleum is no longer available.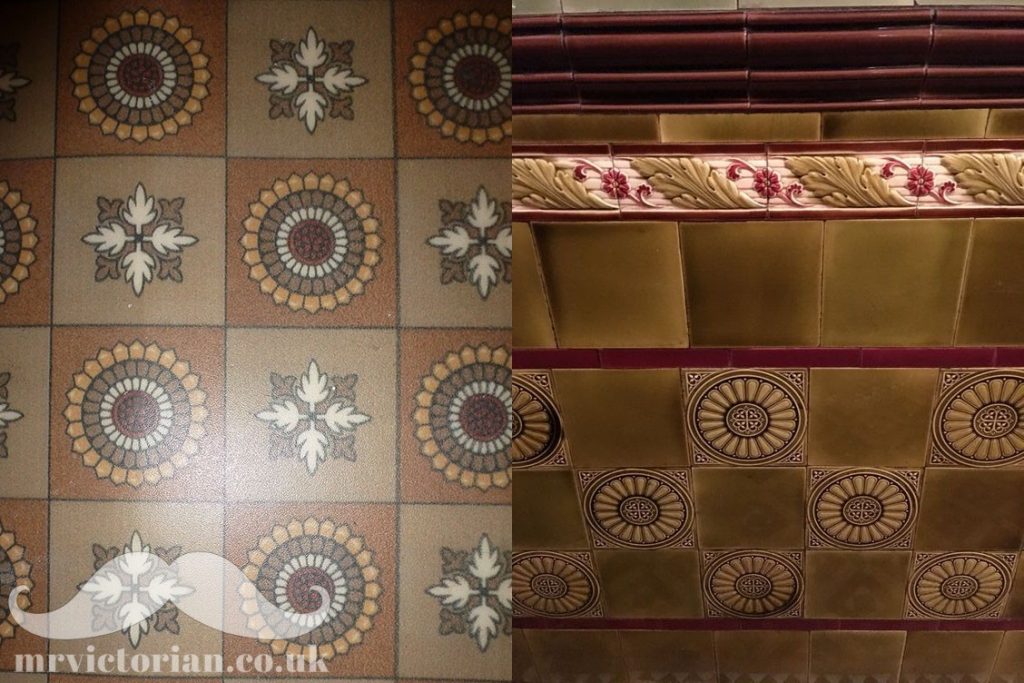 How to get the look
The key to Victorian fakery is imitating materials where it's appropriate to do so. The Victorians didn't marble doors as they were never made of marble!
You either love or hate the idea of imitating more expensive materials around your home, but I love the naivety and workmanship of many of these 'fake' antique items.
Graining and marbling was a key skill of the average painter and decorator until the mid-twentieth century. Unfortunately, it's now the preserve of specialists.
However, I'll be showing you how to woodgrain in later blogs.
Please follow and like us: