Ever wondered what paint colours were originally used in your period house? Historic paint analysis may be able to help.
You may be lucky enough to have traces of early paints schemes under wallpaper or inside later cupboards.
They can give you tangible clues on what your house once looked like in days gone by. However, there's more to old paint than the colour you see before your eyes.
In recent years I've been having original paints schemes analysed in my house using conservators Crick-Smith.
These guys are fantastic and what they don't know about old paints is not worth knowing!
Basically, old paint schemes contain oils which darken and yellow with age, lack of light or exposure to other chemicals such as wallpaper paste.
So what appeared to be a light stone coloured paint I found on my landing turned out to be a pale creamy white and an olive green in my parlour was actually a light stone!
I'll discuss the impact of paint analysis on my house in later posts, but it's fair to say that it has completely changed the direction of the restoration.
Crick-Smith can also help date early paint scheme depending on the type of paint used. For example, homeowners commonly used a zinc-type paint from 1915 to 1935. Manufacturers phased out lead-based paints from the 1960s due to health and safety concerns.
If only I knew this with my small bedroom!
Before historic paint analysis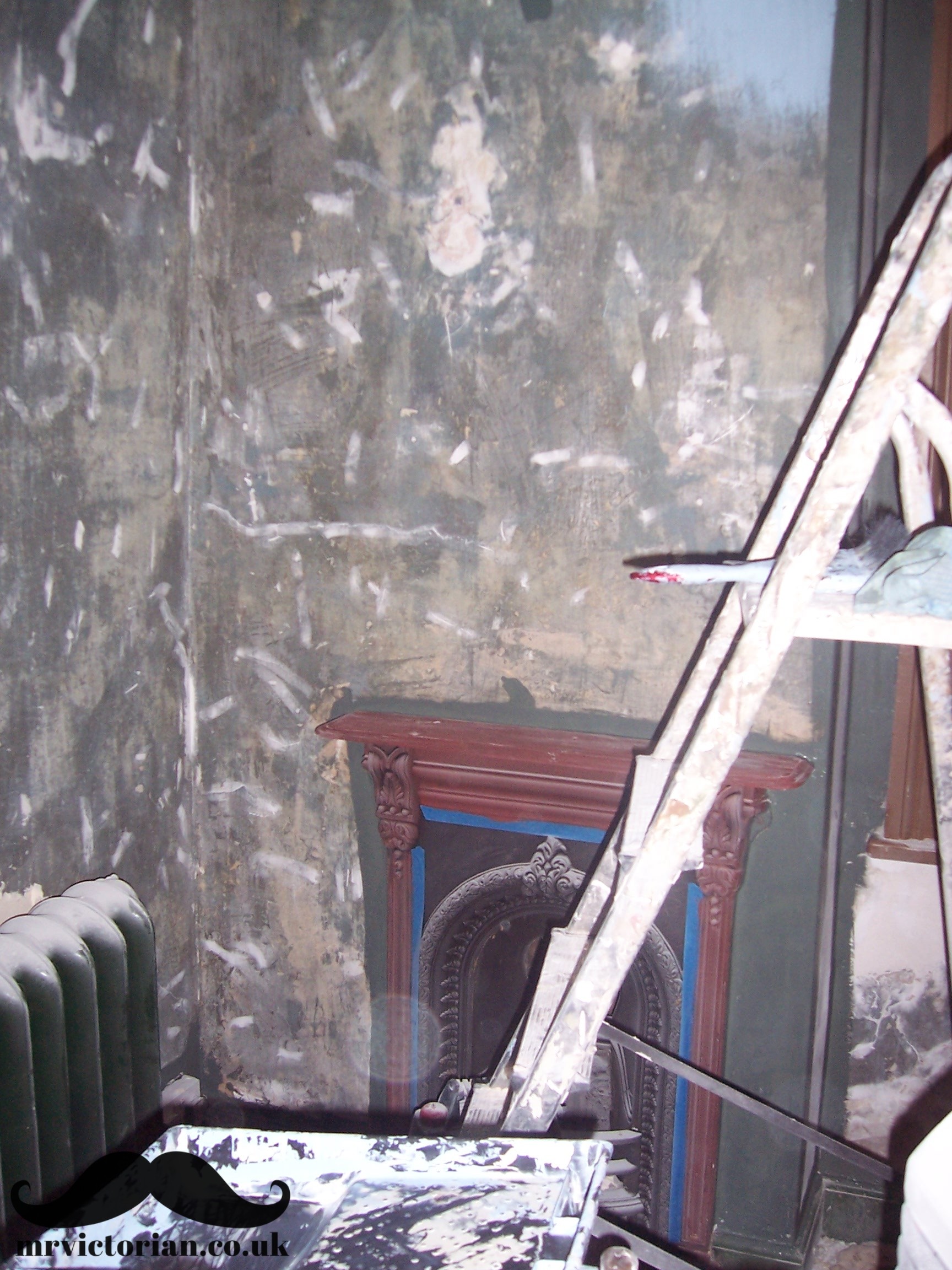 This is what the small bedroom looked like when I stripped it of wallpaper. As you can see, it appears earlier owners painted this room a very dark green distemper.
So off I hurried to the DIY store with a piece of the original plaster to have it scanned for a colour match.
I also scrapped the skirting boards and could see a dark brown colour beneath. This was the result of what I thought was a recreation of this room's original décor scheme.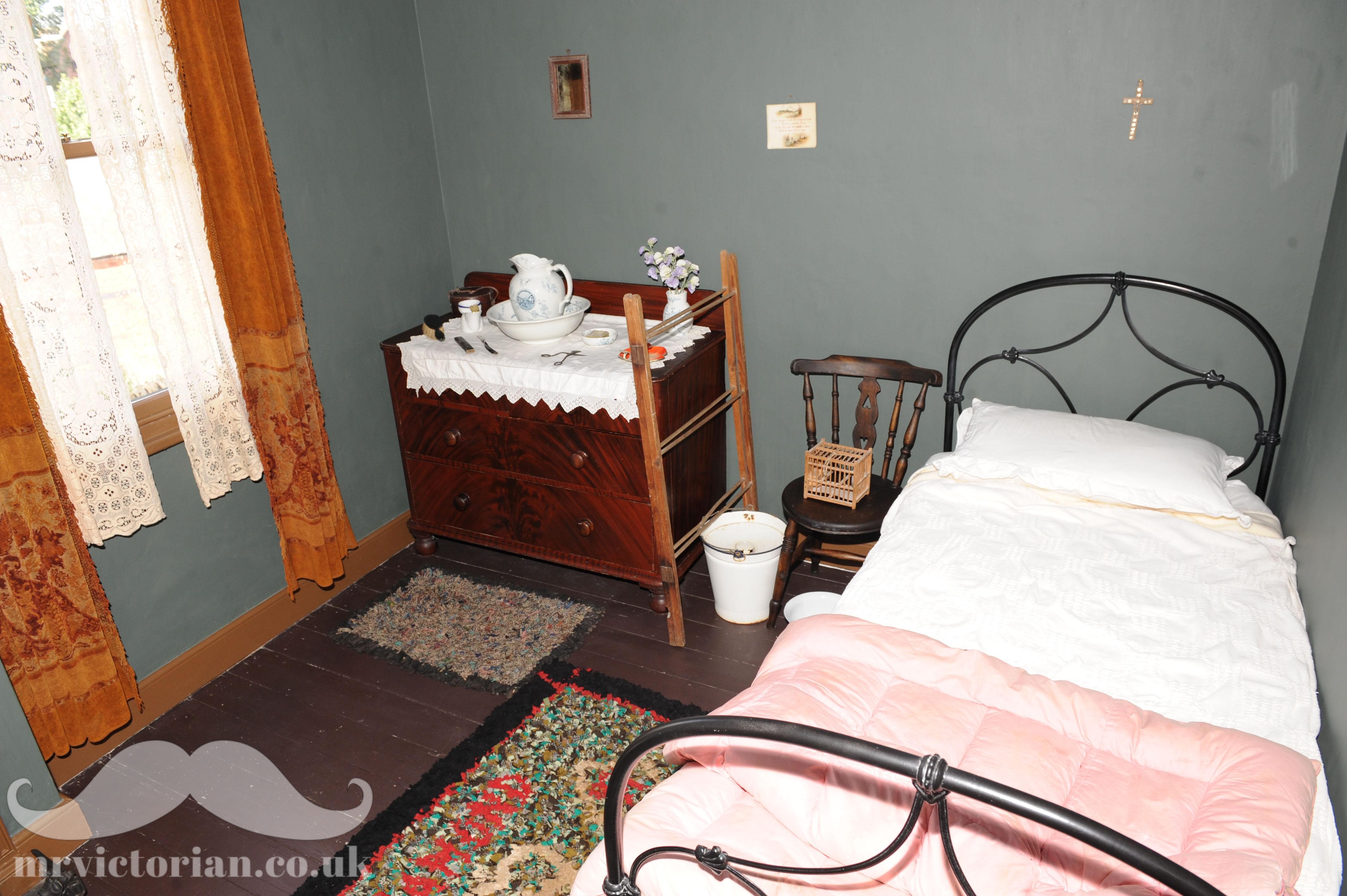 Using historic paint analysis
Here comes the science bit!
After discovering Crick-Smith's paint analysis service I sent a chipping of the bedroom's wall plaster, skirting board and door frame.
Crick-Smith analysed these samples under a microscope, compared colours to similar colours found in other historic interiors and gave estimates for colour codes and finishes.
I include a microscopic image below of the original wallplaster showing two early mid-blue lead oil paint schemes followed by a layer of wallpaper paste and then the dark green matt emulsion that I applied.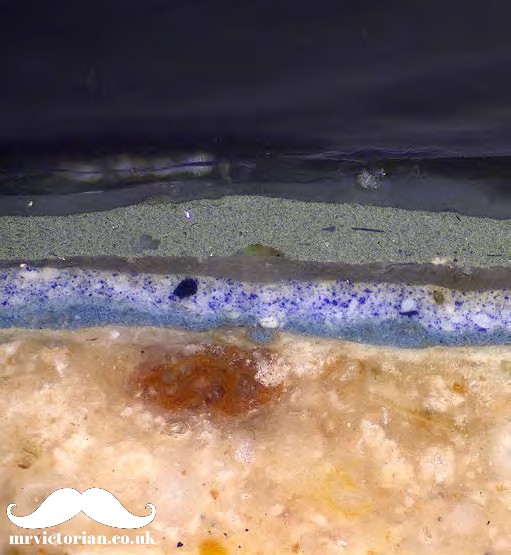 After historic paint analysis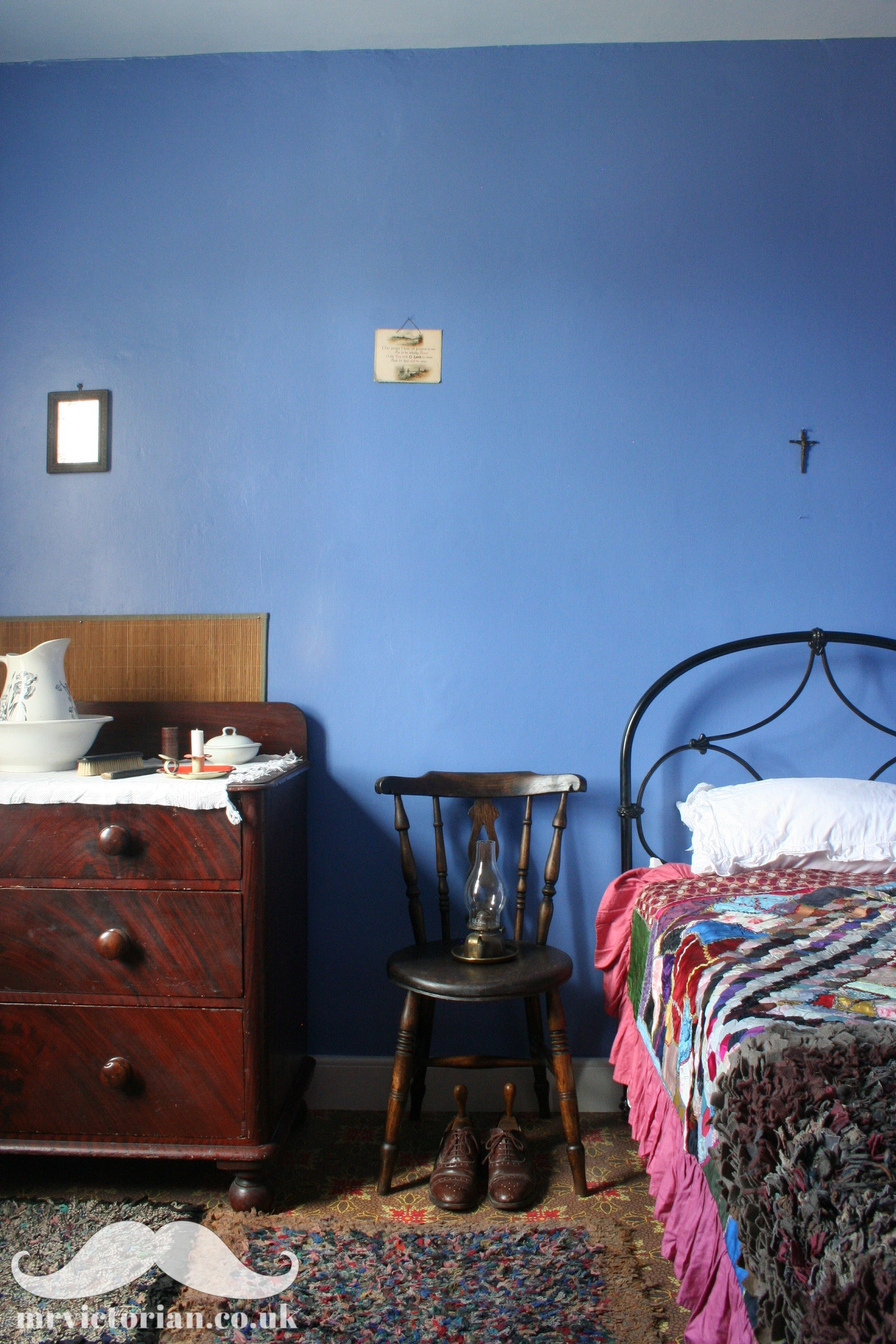 And here is the finished result using the second paint scheme estimated to be Edwardian!
As you can see, the dark green walls were actually a mid-blue which had darkened and yellowed with age and contact with wallpaper paste.
I chose an eggshell finish to match the original oil paint finish which would have had a mid-sheen rather than today's gloss finish.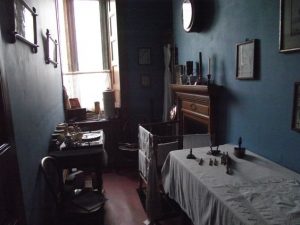 Not sure why the early owners chose an oil-based product rather than a distemper for a bedroom. It could be for easy cleaning and durability if it was a children's bedroom. The Victorian owners painted my house's scullery a similar colour.
Note the off-white skirtings which I'll be discussing in more detail in a future post.
Lanhydrock's Victorian nursery scullery (right) has a similar glossy mid-blue paint.
How to use historic paint analysis
Paint analysis is not as expensive as you think. If you're analysing a number of samples it's around the cost of a couple of expensive paint tins per sample and you get a colour reference and advised finish you can take to most DIY stores to reproduce.
There is no other alternative if you want to replicate original colour schemes with accuracy.
Otherwise, you'll be guessing and are likely to produce a much gloomier décor scheme than it originally was.
If you would like colour references from this or any other room please see my House section.
Please follow and like us: