Restoring an iron fireplace can be a joy. However, there's the dilemma of whether to freshen the fireplace up or strip and black lead it if it's painted.
What is black lead I hear you ask? It's basically a black liquid stove polish that protects the iron against rust and gives the fireplace an even gun-metal colour. Don't worry it no longer contains lead!
There are pros and cons to both options and some of it's down to personal taste. However, if your fireplace is so thick with paint it's spoiling the cast iron detail it's best to strip it back when restoring an iron fireplace.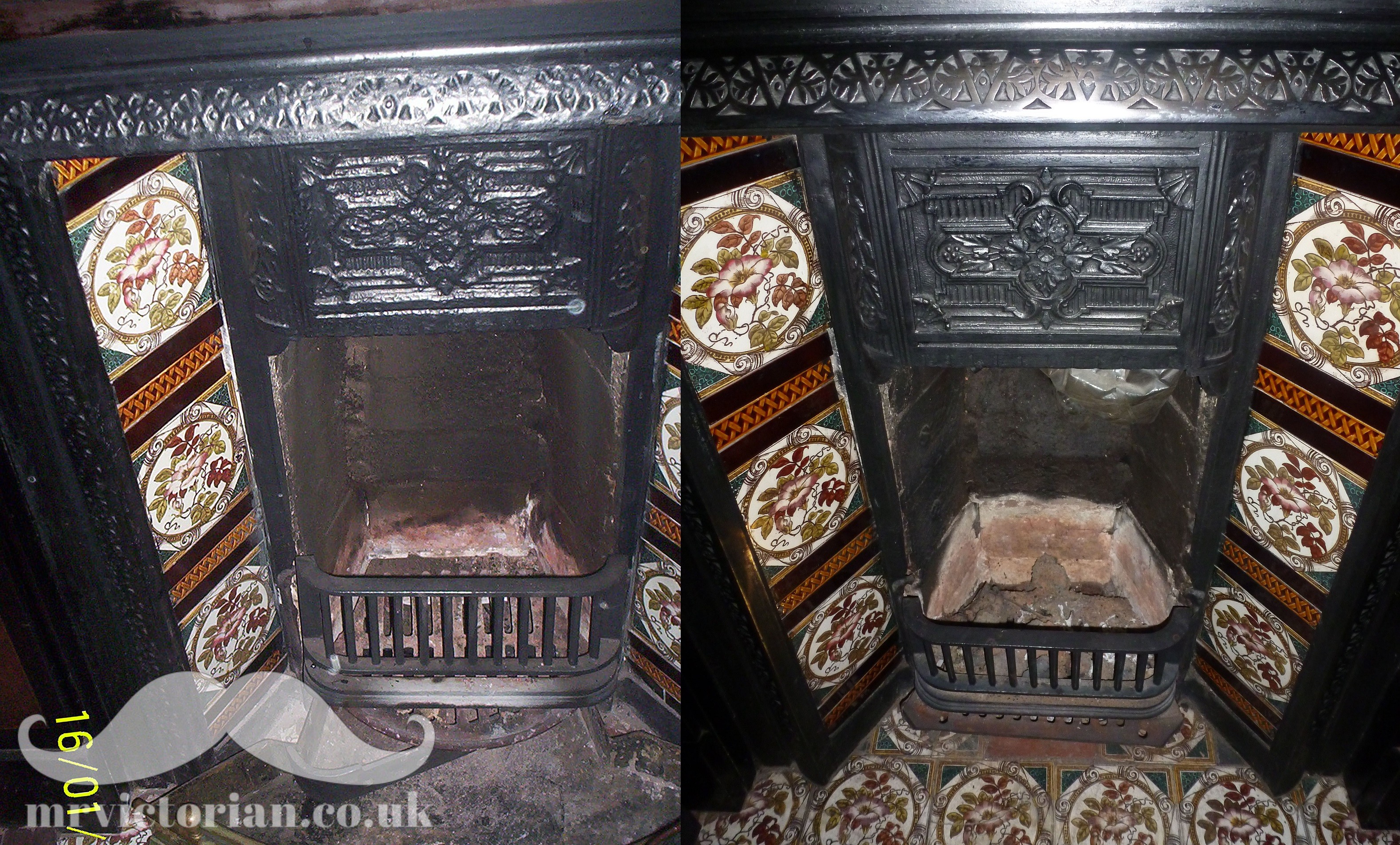 See my House Tour photos to see my restored fireplaces in my house.
Painted – the pros
Can match the colour of the room's woodwork or wall colour so blends in better.
Painting a lighter colour looks less austere and gloomy.
Doesn't require messy stripping which could mean redecoration if your fireplace is in situ.
More durable than a black leaded finish which is not waterproof.
Black leaded – the pros
Shows the cast iron detail best and gives it depth, particularly if buffed up with a cloth.
Easily removable and doesn't build up like paint when reapplied, preserving ornate detail.
Cheaper than paint.
Reacts better if using as a fireplace – paint bubbles or blisters if near to a used grate.
What's more authentic?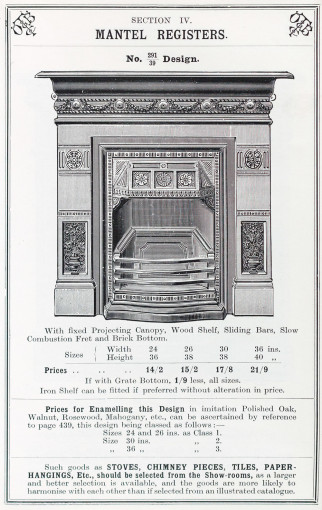 Well, both! Historical fireplace catalogues show that a painted finished was often an optional extra and could include a woodgrained effect.
Suppliers often painted all-in-one iron fireplaces, especially if there was a surround detail. However, they would always black lead the grate as paint doesn't react well to heat.
Likewise, iron fireplace inserts were always blackleaded if they had a separate surround.
Victorians tended to black lead smaller bedroom fireplaces in more ordinary homes where this was a cheaper and easier option. Old photos from this era show this.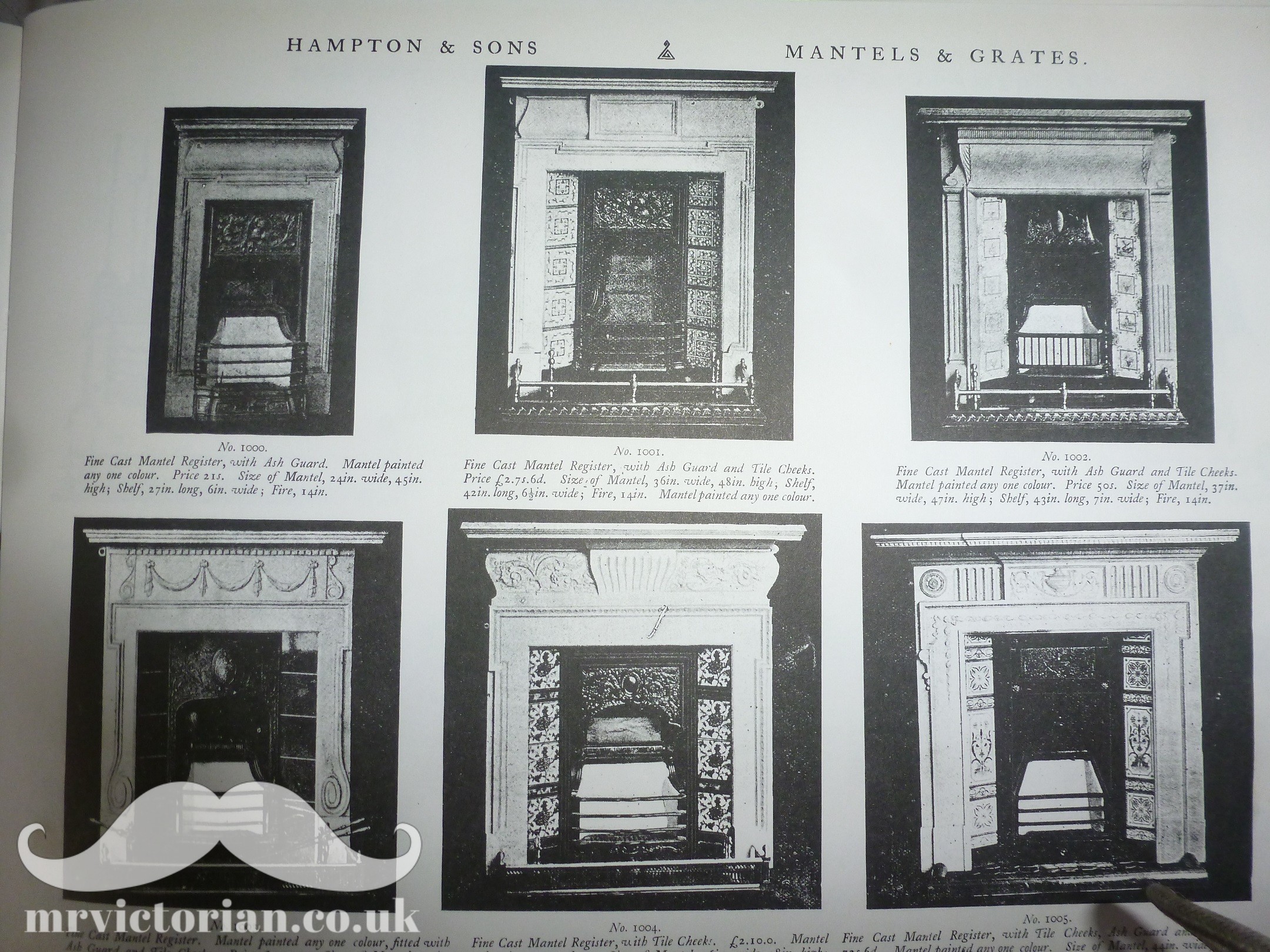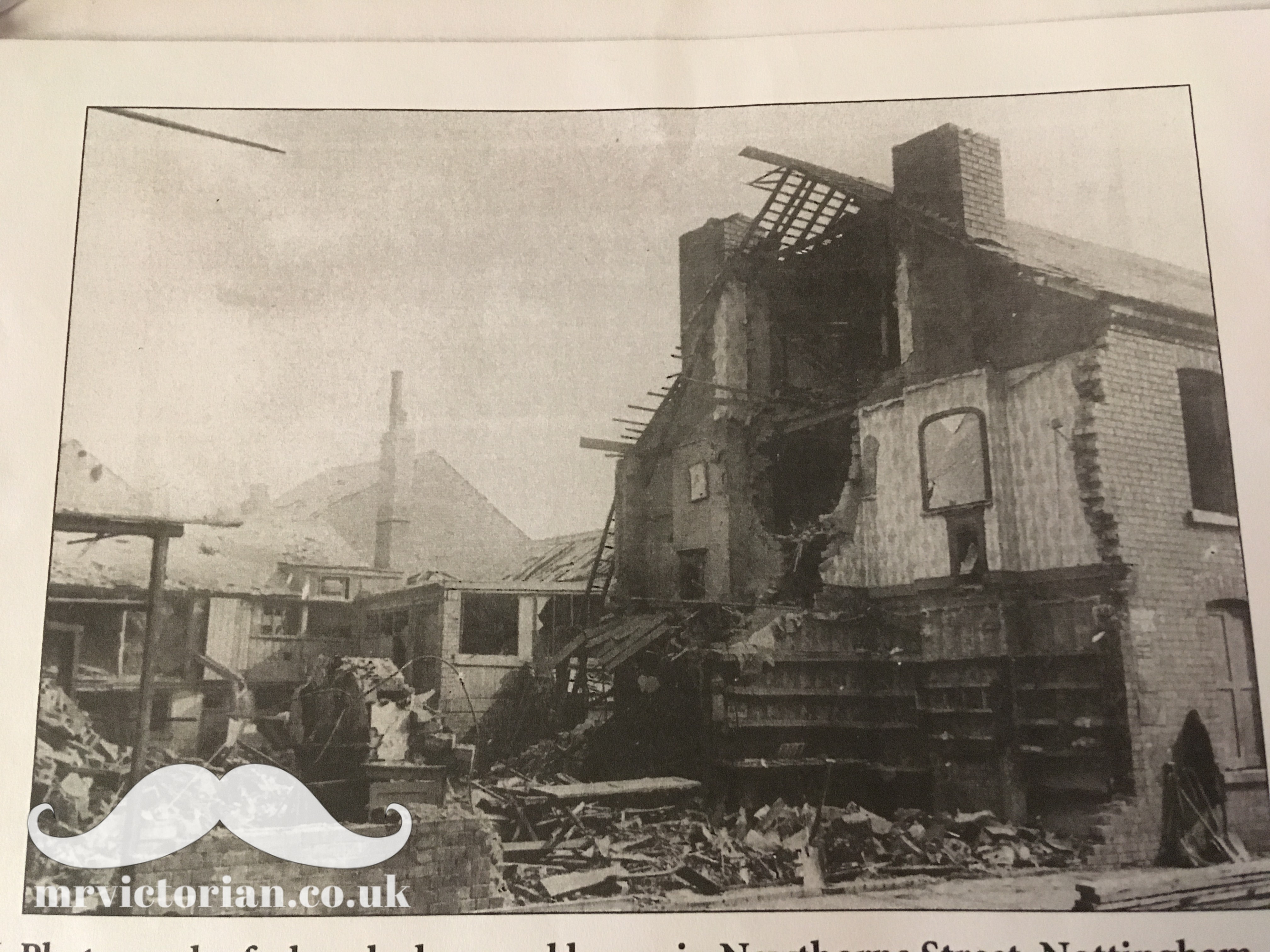 Tips for restoring an iron fireplace – painting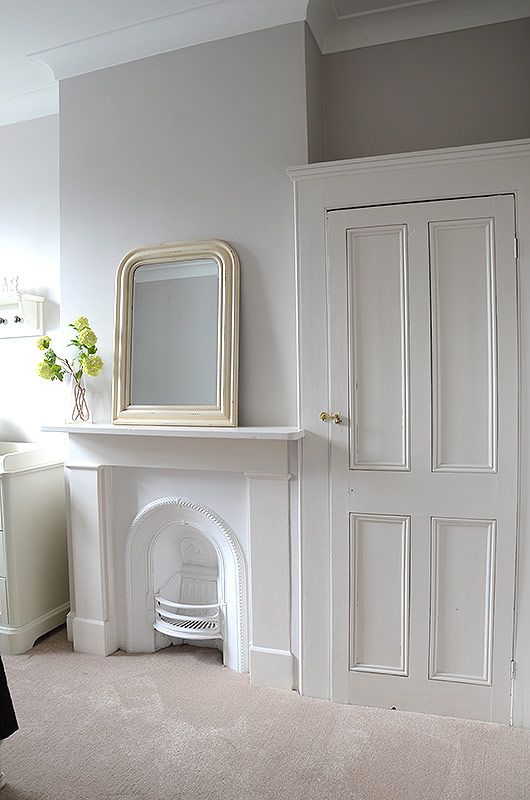 Use a spray paint if you're not precious about getting the same colour as a wall or woodwork paint to help preserve the fireplace's detail.
Apply a metal primer on bare iron to avoid rust coming through the finishing coats.
Black lead the grate, fire bars, fire back and hood if you plan to use the fire.
Apply a matt black paint to the grate and hood area for a more authentic look if you are not planning to use the fire.
Tips for restoring an iron fireplace – stripping
I've stripped unfitted and in situ fireplaces and have made many mistakes so please learn from them!
If the fireplace is not in situ:
Seek out a shot blasting company as it's a very time consuming and messy job, particularly if you have more than one fireplace to strip.
Avoid DIY store paint stripping products as they are not as effective as they used to be. You'll be at it for days and it will cost a fortune in the endless tins you'll need.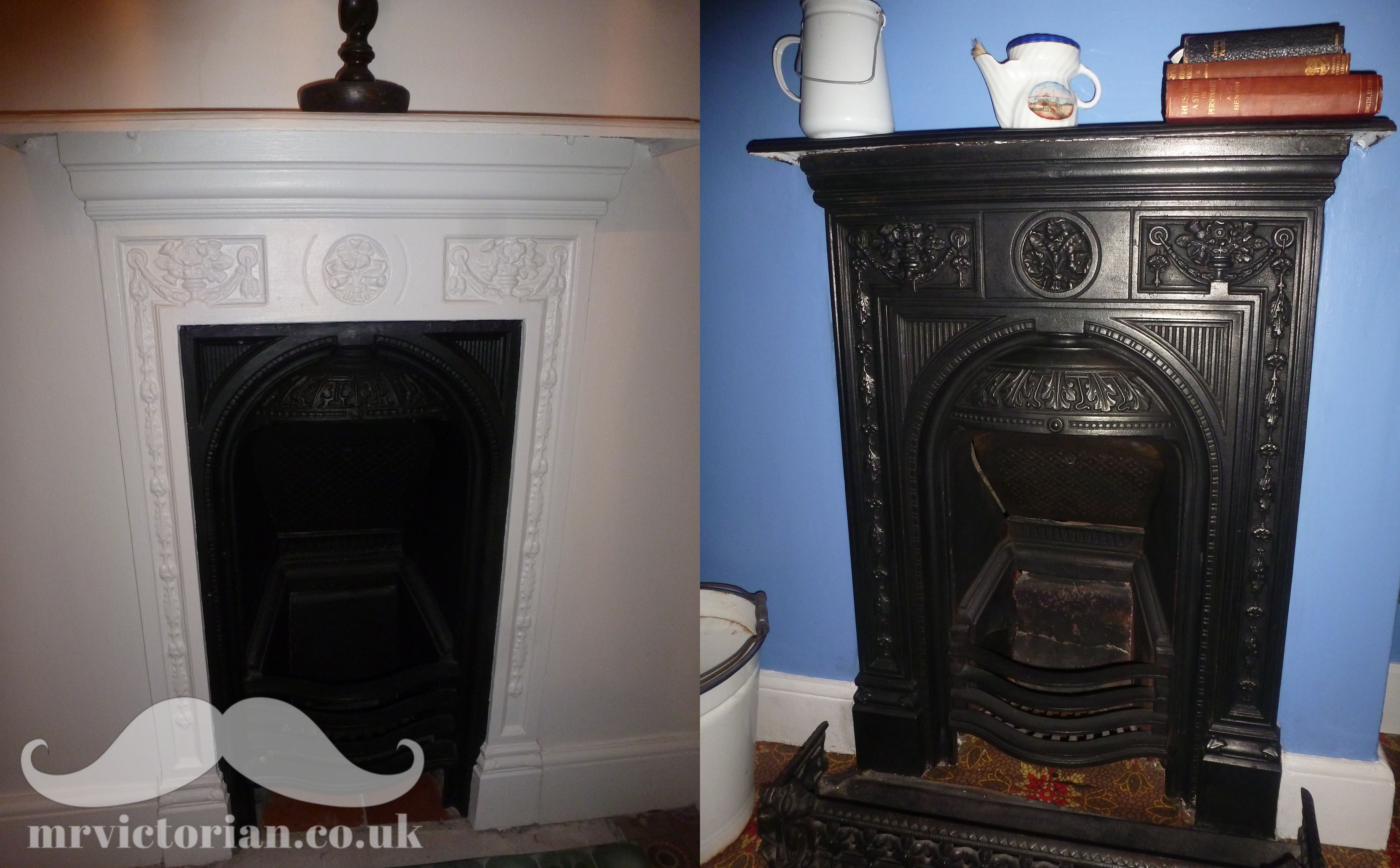 If the fireplace is in situ:
Try Peel Away, which is a paste that you apply to the fireplace and then cover with plastic sheets overnight. It gets most layers off will but leaves small paint traces that you'll have to remove with a scraper or a wire-head brush on a drill. Peel Away 1 is for more durable old lead paints and Peel Away 7 is for more modern paints, so buy samples of both to see which is more effective for your job. I've used this product on a bedroom fireplace and I managed not to damage the surrounding wallpaper but I wouldn't recommend! Best to do if you are planning to redecorate the room.
Protect surrounding floors and walls with sheeting and mask inset tiles and separate fireplace surrounds.
Be careful not to apply the stripper to separate antique surrounds as these often have a lacquered or painted finish.
Take a cautious approach by not applying the stripper within 1cm of inset tiles and a fireplace surround. Carefully scrape off small remnants of paint using hand tools.
Please follow and like us: